We offer a wide variety of fascinating gemstone blends,  each has a different effect and taste.  All gem blends was tested by naturopaths and are based on the insights of modern crystal healing.
Extraordinary is the Crystal Edition,  three gem blends create directly by  Dr. Masaru Emoto.
Our VINO gem blend softens the wine's natural acids and wine gets a more natural taste of grapes.
And the tea prepared in the ViA bottle with   TEA TIME gem blend  is especially delicate and tasty.
chalcedony – moss agate – milk opal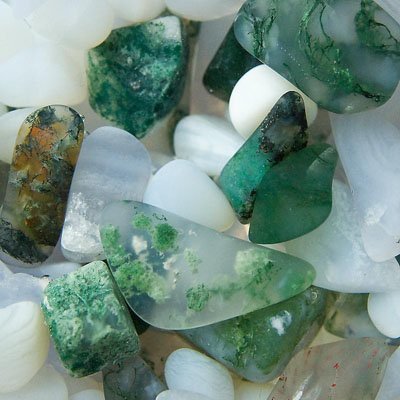 Alternative practitioners recommend this blend to strengthen your inner flow and to gain and maintain your momentum. Discover your inner peace and harmony again. In this fast paced, complex digital world of ours we often tend to forget that our mind sometimes needs to rest in order to be able to focus on what is really important. Settle down for a minute or two, forget everything around you and indulge yourself with a refreshing glass of pure GemWater to get fresh wind in your sails.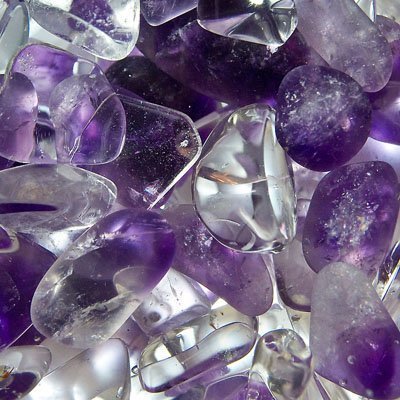 The ancient Greek knew about the attributes of gems and infused their wine with amethysts to improve its taste. Amethyst means "the non-intoxicable" in classical Greek. Well, "Vino" won't prevent you from getting drunk, but the difference in taste of the wine after being treated by "Vino" is truly amazing: The tannins are usually percepted to be smoother and more pleasurable while maintaining its fruity aroma. "Vino" contains amethyst and rock crystal. Its twisted surface makes the vial a true masterpiece.

                

.

     
moss agate – clear quartz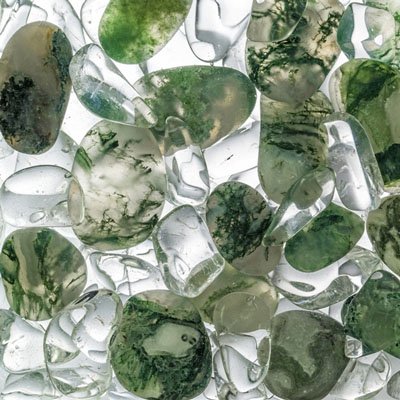 Tea lovers know: It's not just premium leaves that make a tea taste special, but also vital and pure water. Would you prefer a tea made of tap water or made of spring water? Supported by gemologists and tea experts, we've done a lot of research to find the perfect blend to prepare tea: Green moss agate is known as the gem of mindfulness and creates valuable moments of silence and serenity. It is also said to help relax and to improve the sensation of taste. Blended with clear quartz, it unfolds the full flavors of tea like no other gemstone we know. Tea Time is available only as a ViA GemWater.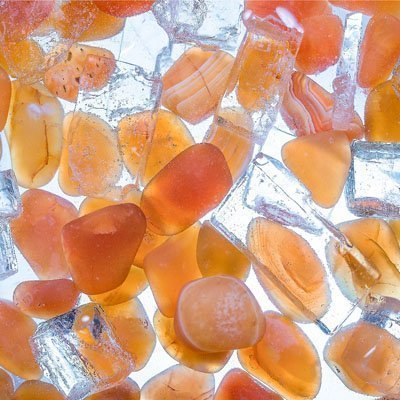 VitaJuwel strives to raise people's passion for vital water. The beautiful crystal image taken by the HadoLife lab, impressively resembles that passion. We blended vibrant Carnelian, "Stone of Life" in Ancient Egypt, with Halite, the "Salt of Kings". Carnelian plays a leading role in the famed crystal healing tradition of 12th-century abbess Hildegard of Bingen. Like no other stone it symbolizes the joy of living. Open yourself to this exquisite blend and absorb its radiating joy with every passionate sip of GemWater.
noble shungite – clear quartz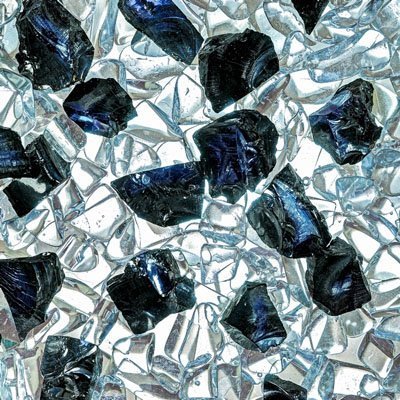 "In order to carry a positive action we must develop here a positive vision." – Dalai Lama. Jet black Shungite is truly a visionary stone. Like diamond, it is a form of elemental carbon. It is mined in the remote Russian region of Karelia, where Czar Peter already made use of Shungite's purifying properties. Discover water completely anew with this gem from another world and its fascinating crystal image. Share the vision of Dr. Emoto and VitaJuwel to make GemWater an enlightening experience for everybody.
rhine gold – halite salt – garnet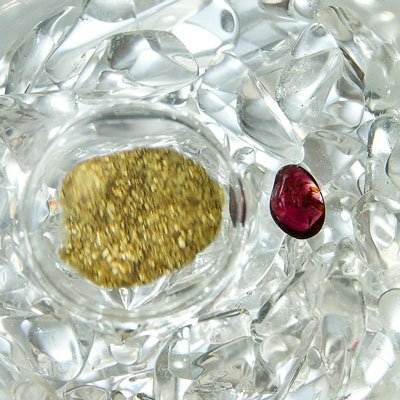 In Golden Moments we pause for an instant, reflect the things in life that truly matter and leave everyday's worries behind. Those precious moments cannot be weighed in gold. The astonishing beauty of this blend left Dr. Emoto deeply moved. It's crystal silhouette reflects its unique ingredients: hand-mined gold from the river Rhine in Germany, exotic Halite Salt (the "Salt of Kings") and a piece of fiery Garnet. We'd like to excite you to enjoy more Golden Moments!              
.